Sharjah's hotel industry continues to expand across multiple segments of the business, fueled by growth in revenues, the emirate's economic development and innovation in the local tourism sector. According to Sharjah Investment and Development Authority (Shurooq), which recently launched its own 'Sharjah Collection' luxury hotel brand, Sharjah hotel revenues have been growing at 12 percent per annum and are expected to reach AED 830 million (US$ 227m) by the end of 2019.
Sharjah currently boasts more than 100 hotels and hotel apartments, including properties managed by some of the leading hotel groups in the world including Carlson Rezidor Hotel Group, Hilton Hotels and Resorts, Louvre Hotels Group, Premier Inn Hotels, Rotana Hotels and Resorts, Sheraton Hotels and Resorts, and Wyndham Worldwide. Some 500 new 4- and 5-star hotel rooms and suites are expected to be made available by the end of 2017, with a further 1,000 four- and five-star rooms and suites being added by the end of 2020*.
So far this year, Sharjah has already seen the opening of Louvre Hotel Group's 180-room, theatrically-themed Royal Tulip Act Hotel in Al Majaz waterfront area and Flora Group's 110-room Sharjah International Airport Transit Hotel, while Sharjah's first Four Points by Sheraton is expected to open with 220 rooms by the end of 2017.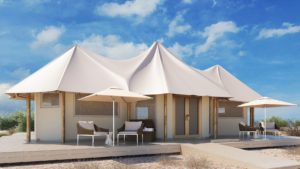 Shurooq plans to open three new luxury properties by the end of this year, including its first properties managed under the new 'Sharjah Collection' hospitality brand. The authority has set out to inspire the tourism sector with ambitious and innovative property developments, in particular hotels and resorts aimed at eco-tourism and heritage tourism.
Shurooq's AED 100 million (US$ 27m) Al Bait Hotel, a luxury five-star hotel located in the Heart of Sharjah heritage area and managed by Singapore-headquartered GHM Hotels, will open later this year with 53 luxury suites. Meanwhile, the authority also plans to open two four-star tented resorts under its 'Sharjah Collection' brand by the end of 2017: Kingfisher Lodge near Sharjah's east coast-town of Kalba (also see below) and Al Badayer Lodge, which is part of Al Badayer Desert Camp project, 40-minutes' drive away from Sharjah city.
Shurooq has already announced several new hotel and resort projects this year:
– Kingfisher Lodge, a four-star hospitality project opening later in 2017, will feature 20 luxury tents offering a unique experience in the heart of Kalba's scenic beauty, supported by luxury hotel services and amenities.
– Mleiha Desert Resort, the 60,000 square metre five-star desert resort in the Mleiha Archaeological and Eco-Tourism Project announced during this year's Arabian Travel Market, is to be developed by Qatari tourism company Al Wanis, at a cost of AED 60 million (US$ 16.4m). The resort will include 45 exclusively designed vacation villas and is scheduled for completion towards the end of 2019.
– Al Khan Village Resort, a five-star hospitality development worth AED 120.6 million (US$32.8) is to be developed by Omran Properties and is expected to open in 2019.
– Bait Khalid Bin Ibrahim in Heart of Sharjah, the region's largest historical preservation and restoration project, will comprise two four-star Bed &Breakfast properties converted from traditional Emirati villas.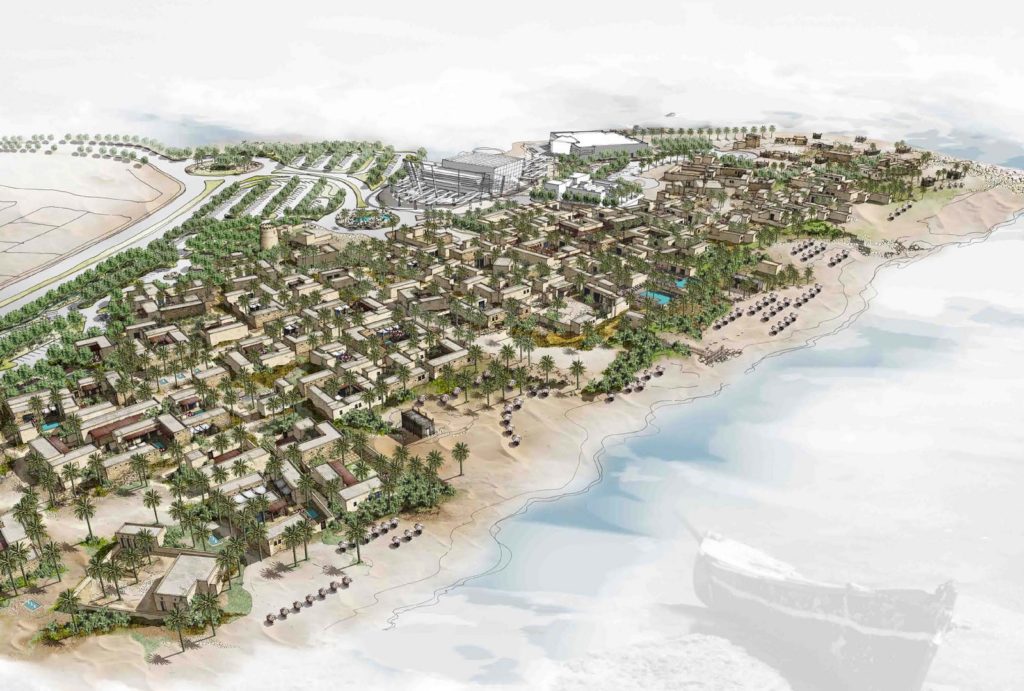 Other Shurooq projects in process include Al Jabal Resort, Chedi Khorfakkan, on Sharjah's east coast, which will offer 100 luxury suites built on a hillside with seaside views.
Sharjah's development pipeline also includes new properties from Accor, Sheraton, Hilton and Jannah Hotels and Resorts. Among them is a 200-room Novotel is being built adjacent to Expo Centre Sharjah; a 47-storey, 270-room Aloft Sharjah also near to Expo Centre; a 188-room Pullman Sharjah in Al Majaz area; a DoubleTree by Hilton, also in Al Majaz area, that will offer 254 suites and serviced apartments, opening 2020; a 57-storey Jannah Al Khan Hotel & Spa in Sharjah's Ras Al Khor area, opening 2020; and a US$100 million (AED 367m) art and culture themed 5-star luxury beachfront hotel and resort which is expected to offer more than 200 rooms and suites.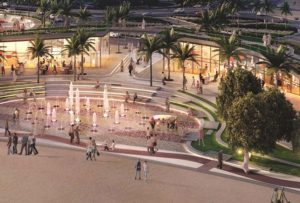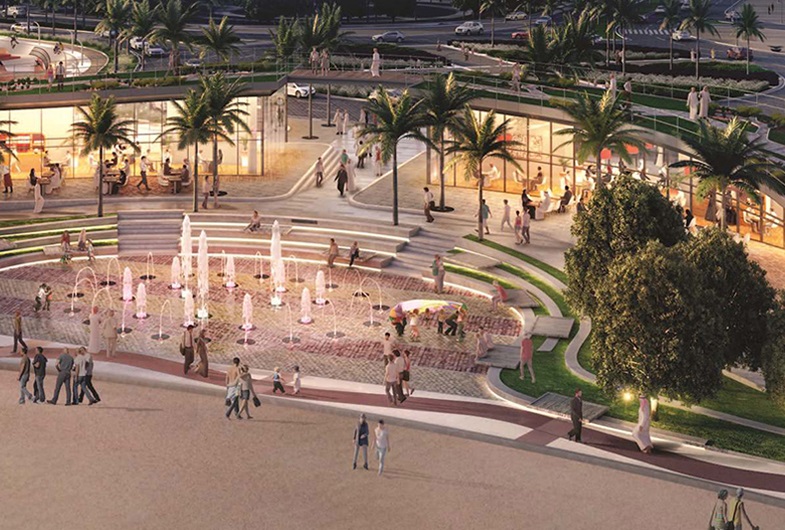 Further announcements of new hotel and resorts can be expected in the future, with a number of large-scale mixed-use developments including new hotel properties. Shurooq has specified new hotels in its plans for the east coast town waterfronts of Kalba Eco-Tourism Project and the Khorfakkan Corniche Development. A hotel development is also planned as part of the AED 2.26 billion (US$ 600m) Maryam Island mixed-use project, which is being developed by Omran Properties in Sharjah city. In addiiton, Tilal Mall, which is expected to open in 2019 as part of Tilal City, will also include a new four-star hotel.
Sharjah hotels had a strong start to 2017, beating regional averages to achieve a 5.5 percent growth in occupancy during January, compared to the same month in 2016. Hotel occupancy rates in the United Arab Emirates are generally ranked among the highest in the world.
Source: Shurooq, various
*Sharjah Update estimate