The Wasit Wetland Centre in Sharjah's 4.5 square kilometre Wasit Natural Reserve has been officially opened by His Highness Sheikh Dr Sultan bin Muhammad Al Qasimi, Member of the Supreme Council and Ruler of Sharjah. The first project of kind in the region, the Wasit Wetland Centre and reserve reflects Sharjah's aspirations to both protect the environment and to create a sustainable eco-tourism platform. The area had previously been used as an unofficial dumping ground for waste and has required years of rehabilitation to restore its natural habitat.
The nature reserve, an area of trees, lakes and salt flats located on the border with the emirate of Ajman, was declared a protected area in 2007 by royal decree and regularly attracts 150 species of birds, both migratory and resident. The new 1.5 square kilometre visitor centre is equipped with innovative technologies that allow visitors to learn more about the existing birds and houses 60 species of birds. The centre also offers a on-site café, a souvenir store and interactive educational games for children. The centre uses environmentally-friendly electric vehicles to transport visitors to watch-towers that are dispersed through-out the reserve.
Wasit Wetland Centre contains a number of rare birds, including the: Northern Bald Ibis, Glossy Ibis, grey heron, marbled duck (which is the only threatened species of bird), purple swamphen, pink-backed pelican and greater flamingo. The Sharjah Environment and Protected Areas Authority (EPPA) and the Wasit Wetland Centre will play a joint role in protecting the endangered birds.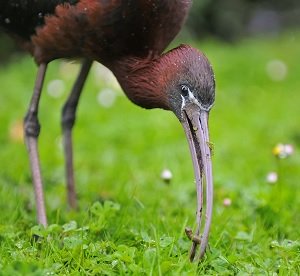 Sharjah has identified eco-tourism as a key economic opportunity and has a wide range of projects in the pipeline, including several flagship developments. On Sharjah's east coast, Sharjah Investment and Development Authority (Shurooq) is developing Kalba Eco-Tourism project incorporating a waterfront development with a botanical garden, whilst conserving the area's lagoons and mangrove ecosystems.
Shurooq is also developing Sir Bu Nuair island, 65 kilometres off the UAE coastline, to create a AED 500 million (US$ 136m) sustainable eco-tourism resort be completed during the next three years. Renowned for its natural beauty, the Sir Bu Nuair Island is already under the protection of the Ramsar Convention (formerly the Convention on Wetlands). The developer is collaborating closely with the Environment and Protected Areas Authority (EPAA) to protect and preserve the island's vitally important ecology.
Source: EPAA, Shurooq