Related Articles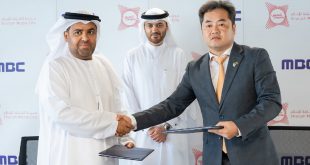 August 30, 2023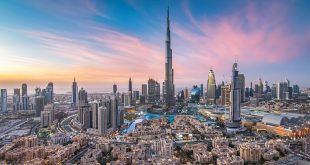 August 30, 2023
August 29, 2023
During Sharjah Guest of Honour's participation at the 65th edition of the international event
The Sharjah Commerce and Tourism Development Authority (SCTDA) in a momentous occasion is participating in the emirate's Guest of Honour program at the 65th Seoul International Book Fair for the first time. As part of its agenda during the international event, the authority is showcasing the remarkable cultural tourism sector and its unique offerings in Sharjah. In 2022, the emirate registered a significant surge in hotel guests arrivals with a noteworthy increase of 16% in total number of guests compared to the previous year, resulting in an impressive 1.4 million guests.
Through its participation, SCTDA is highlighting Sharjah's rich tourist attractions, with a particular emphasis on cultural tourism. The authority is showcasing Sharjah as an Arab and Islamic culture and literature capital, boasting a wealth of educational, historical and heritage sites, museums, theatres, cultural hubs, advanced scientific research and academic centres, and an array of cultural and entertainment events and festivals that are unrivalled in magnitude on a global scale, solidifying Sharjah's prominence in the region.
Commenting on the participation, HE Khalid Jasim Al Midfa, Chairman of SCTDA, said: "We are committed to the continual development of the tourism industry by fostering strategic partnerships with both the government and private sectors, and leveraging key platforms to showcase the unique and unparalleled features of tourism in the emirate of Sharjah to attract an increasing number of visitors to the emirate. Our presence at the Seoul book fair serves as a continuation of this endeavour."
He added: "The mutual friendship and partnership between South Korea and Sharjah are undergoing significant positive development, manifesting in several vital domains, notably culture, tourism, economy and trade. It is our vision to invest in this progressive trajectory and acquaint South Korean tourists with the captivating offerings of Sharjah. Serving as a gateway to explore the authenticity of the Emirati and Arab culture, Sharjah stands as a unique destination for those seeking to explore innovative and sustainable tourism practices."
Featuring "Sharjahverse", SCTDA provided visitors with an interactive experience of Sharjah's tourism attractions through the metaverse city of Sharjah, where visitors virtually toured and explored the iconic destinations that the emirate has to offer.