Emiratis are no longer required to take a PCR test before they board a flight to Dubai, among other changes
Latest: Dh10,000 boat party fine a shot across the bow for Dubai's yacht firms
The authorities have updated the travel rules for Emiratis flying into Dubai.
UAE nationals are no longer required to take a PCR test before they board the aircraft home.
Rules surrounding travel for residents in Dubai and to and from other emirates remain the same.
So what are they?
Travelling out of Dubai
Rules surrounding travel out of Dubai are unchanged.
Emiratis and residents do not need prior approval to leave the country from Dubai.
However, all passengers, including Emiratis, travelling from the emirate to Europe, aside from the UK, must take a swab test no more than 96 hours before departure.
They must present the test certificate at the check-in desks.
Children below the age of 12 and passengers who have moderate or severe disabilities are exempt from taking the test.
Those travelling out of Dubai are advised to check the travel requirements of other destinations.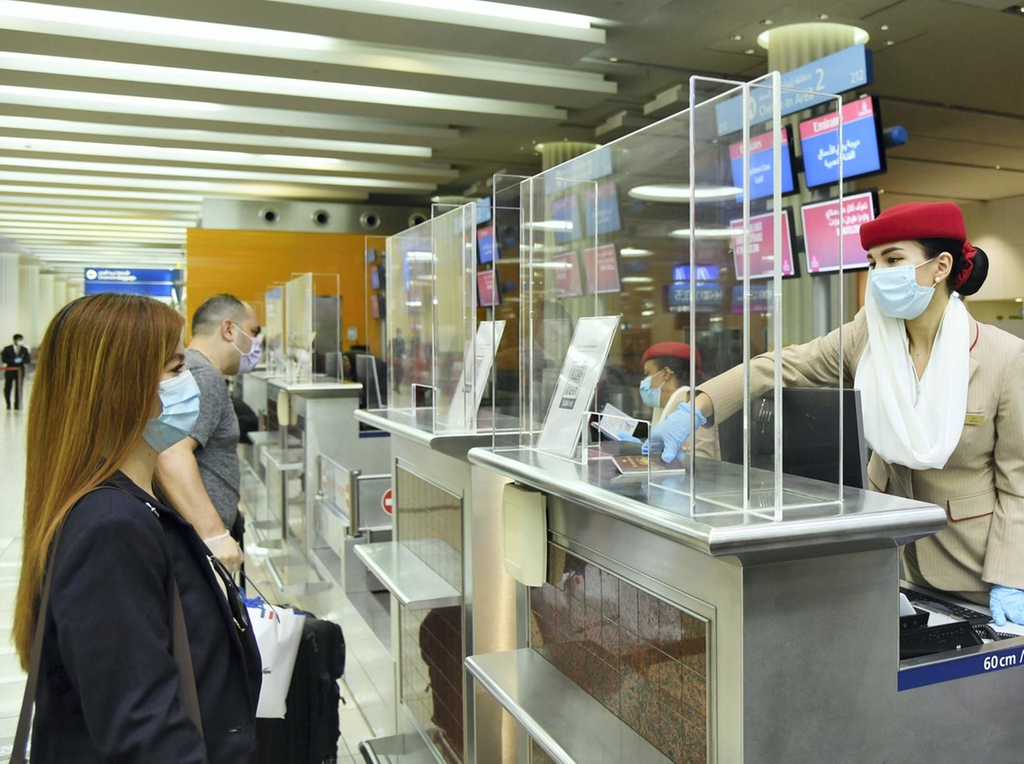 Travelling to Dubai
The rules are now different for Emiratis, residents and those in transit.
Citizens – irrespective of the country they are coming from and the time spent there – can return to Dubai without having to take a PCR swab test before they board the flight.
They will, however, take the Covid-19 test once they land, the National Emergency Crisis and Disaster Management (Ncema) said on Friday.
All Dubai resident visa holders who are flying back to the emirate must apply for and receive approval from the UAE's General Directorate of Residency and Foreign Affairs prior to travel.
There is an additional requirement for anyone flying from Afghanistan, Bangladesh, India, Iran, Pakistan, Philippines or Sri Lanka.
In addition to the GDRFA approval, passengers from these destinations must check if they are eligible to travel to the UAE on the Federal Authority For Identity And Citizenship (ICA) website.
The GDRFA application can be submitted on its website, or via Emirates.
All residents, regardless of their destination, must also take a PCR test result from their country of origin and present it to the check-in desks at the airport.
Some passengers may be required to take another PCR test upon arrival in Dubai.
Transit passengers used to require a negative test if they were stopping off in Dubai.
However, that is no longer necessary in all cases.
A pre-travel PCR test for transit passengers is mandatory from some countries and when the destination countries requires travellers to have a negative result.
The results are valid for up to 96 hours from the time of the PCR test taken.
Children under the age of 12 and children with moderate to severe disabilities are exempt from the test requirements.
All tourists must take a PCR swab test before they travel to Dubai. Some may be required to take another Covid-19 test on arrival, depending on their destination.
Anyone who takes a test on arrival must quarantine until they receive their results.
If positive, they must isolate and follow the DHA guidelines. Those who do not require a second test do not need to quarantine.
Everyone needs to download the Covid-19 – DXB Smart App.
Flying out of the rest of the UAE
Those leaving Abu Dhabi International Airport on an Etihad flight are required to take a PCR swab test, regardless of their destination.
The test must be carried out 96 hours prior to departure. A negative Covid-19 PCR test result is required to obtain approval to board.
The rule has been in force since August 16.
Returning to the rest of the UAE
Approval to return is no longer required for UAE residents of the other six emirates of Abu Dhabi, Ajman, Fujairah, Umm Al Quwain, Sharjah and Ras Al Khaimah.
However, they must still follow certain procedures.
This includes updating their data, which includes a valid Emirates ID, passport number and citizenship, at uaeentry.ica.gov.ae. This allows residents to travel with no prior approval.
Everyone arriving into Abu Dhabi International Airport is required to take a test on arrival among other requirements.
They must also quarantine for 14 days, regardless of the result.
The rest of the emirates are now welcoming overseas travellers again, after they began issuing tourist visas on September 24.
However, all arrivals to Abu Dhabi must quarantine in their homes or a hotel room for 14 days. They are also fitted with an electronic tag on arrival to monitor their location for two weeks. Tourists are also tested on arrival in Sharjah.
They must stay in their hotel rooms until they receive their results through a text message or app notification.
But they can move around freely if the result is negative.