Sharjah: The Sharjah Département of Public Works has inaugurated the Islamic World Garden near the University City on the Sharjah-Al Dhaid Road, in a new landmark that will boost Sharjah's cultural reputation.
According to Engineer Ali bin Shaheen Al Suwaidi, Executive Council Member and Chairman of Sharjah Directorate of Public Works (SDPW), the garden will provide visitors with information about 16 Muslim scholars, to enrich their cultural knowledge without any cost.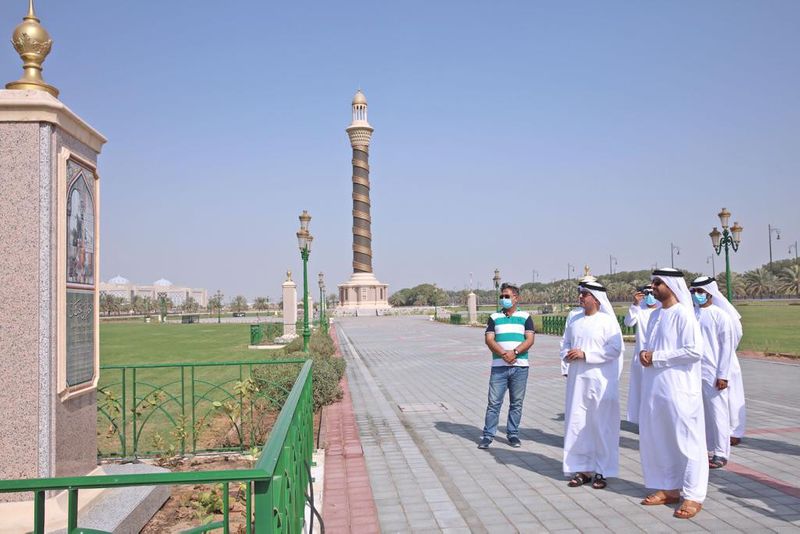 The garden's doors were opened to visitors today in the presence of Engineer Ali bin Shaheen Al Suwaidi, Khalid bin Butti Al Hajri, Director-General of the University City, and a big crowd of engineers
The park includes a building that provides all services such as food courts for families in addition to outdoor play areas for children, the first of which covers an area of 1400 square meters surrounded by rubber floor while the other is sandy floor stretching over an area of 400 square meters.
The park also contains two water fountains with a diameter of 8 meters and a maximum water height of two meters, in addition to 3 farm ponds and green spaces covering more than 100,000 square meters, as well as 1800-meter interlock walkways. It also has four entrance gates distributed over its four rectangular sides.