Sharjah Commerce and Tourism Development Authority (SCTDA) has launched 'Sharjah Summer', a two-month campaign aiming to drive entertainment, leisure, retail and tourism sales, underpinned by discounts of up to 50 percent. It is the emirate's first summer campaign that integrates offers from airlines, hotels, government institutions, travel agencies, shopping centres and other private sector companies. So far, about 30 public and private sector organisations have joined the campaign, which offers visitors entertainment, events, special hotel packages and retail promotions.
In recent years, Sharjah has successfully positioned itself as a family tourism destination, a international cultural hub and an Islamic cultural centre. Sharjah was named the Islamic Culture Capital for 2014, the Capital of Arab Tourism for 2015 and has just been named UNESCO World Book Capital for 2019. The tourism authority expects 'Sharjah Summer' appeal strongly to regional markets as families consider summer travel plans and short breaks.
The hot summer months are typically less busy for the Gulf's inbound travel and tourism sector, but nevertheless provide opportunities including local tourism, regional tourism and international travel stopovers. Last summer, Sharjah International Airport saw a 13 percent increase in July, August and September, handling 2,996,433 passengers compared to the previous year. Both the airport and Sharjah-headquartered budget airline Air Arabia are taking part in this year's summer campaign.
'Sharjah Summer' has enlisted a variety of 4 and 5 star hotels and resorts in Sharjah city and on the emirate's east coast, including Al Majaz Hotel, Hilton Sharjah, Hotel Holiday International, Marbella Resort Sharjah, Oceanic Khor Fakkan Resort and Spa, Radisson Blu Resort, Royal Beach Resort and Spa, Royal Tulip 72 Hotel, Royal Tulip The Act Hotel, Sheraton Sharjah Beach Resort and Spa, and Swiss-Belhotel Sharjah.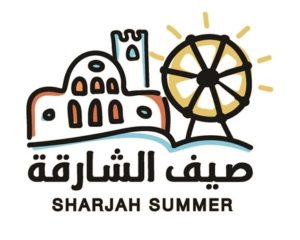 Public sector organisations taking part in 'Sharjah Summer' include the Sharjah Government Media Bureau, Sharjah Investment and Development Authority (Shurooq), Sharjah Economic Development Department (SEDD), Sharjah Chamber of Commerce and Industry, Sharjah Museums Department, Sharjah Environment and Protected Areas Authority (EPAA), Sharjah Art Foundation, Sajaya Young Ladies of Sharjah, and Sharjah Women Sports Foundation.
'Sharjah Summer' also enjoys the support of travel and tourism agencies SATA, Cozmo Travel, Orient Tours and Breeze Tours. Mega Mall and Sharjah's largest shopping mall, Sahara Center, are participating as retail partners in the campaign.
The 'Sharjah Summer' campaign runs until Friday, 8 September 2017.
Source; SCTDA