As part of a massive investment drive, Sharjah-based Omran Properties is to launch three real-estate projects in the emirate worth AED 2.47 billion (US$ 0.7b). The unprecedented developments, the first Omran have made in Sharjah, bring new residential, retail, commercial and hospitality opportunities to Sharjah's existing and potential investors.
The company, established in 2016 through a strategic partnership between Sharjah Investment and Development Authority (Shurooq), Dubai's Emaar Properties and Eagle Hills, an Abu Dhabi-based developer, is slated to launch the projects later this year.
The largest of the developments is 'Maryam Island', a unique AED 2.26 billion (US$ 0.6b) mixed-use development located between Al Khan Lagoon and Al Mamzar peninsula. The Award-winning 'Al Khan Village Resort', a five-star hotel is worth AED 120.6 million (US$32.8m) and 'Kalba Waterfront Mall' in the Eastern region of the emirate has a development cost valued at AED 106 million (US$ 28.9m).
Sheikha Bodour bint Sultan Al Qasimi, Chairperson of Shurooq and  Chairperson of the Board of Directors at Omran Properties, said the projects align with Shurooq's vision of expanding investments in Sharjah, diversifying its world-class portfolio and promoting Sharjah as the region's premier investment attraction.
"These developments are a perfect reflection of Shurooq's ambitions to position Sharjah as a premium lifestyle destination and a lucrative and intelligent commercial opportunity.
"Sharjah is increasingly becoming an international focal point for business, hospitality, tourism and trade, and with the vital collaboration between government and the private sector, the emirate becomes an even more attractive proposition for domestic and foreign investors. These projects are a barometer of the confidence in Sharjah and an indication of its long term success.
"The huge projects unveiled by Omran Properties are the first in a series of developments in different sectors that will play a crucial role in changing the investment and real estate sphere in Sharjah," Sheikha Bodour concluded.
Mohamed Alabbar, Chairman of Eagle Hills and Chairman of Emaar Properties, said: "As Sharjah's property sector grows, we see a progressive trend towards mid- and high-end real estate, creating a more niche market that meets the requirements of discerning investors.
"Led by Sharjah government's tremendous support of these developments and its overarching strategy of economic diversification, the emirate today welcomes a growing number of regional and international investors.
"The prospective residents and visitors are assured of an authentic blend of modern and traditional culture in an environment of outstanding natural beauty. Economically and geographically, Sharjah serves a highly appealing investment destination.
"As a development manager for the projects, Emaar is committed to delivering the highest standards of residential, lifestyle, leisure and tourism experiences, and we will bring these same values to Sharjah through our strategic partnership with Shurooq and Eagles Hills for Omran Properties."
Marwan bin Jassim Al Sarkal, CEO of Shurooq, added: "Sharjah's economy is full of unique opportunities and real estate has proven to be one of the biggest and most promising sectors in Sharjah's economic growth. The unique projects announced by Omran Properties signify the emirate's desire to commission premium projects, something that Shurooq has continuously promoted to local and international investors.
"These projects also show the continuous demand by residents and investors, who recognise the emirate as a high quality diversified economy, with a variety of opportunities across multiple sectors. Sharjah is experiencing new demands for services and lifestyles as it evolves even further into a family-friendly and business-friendly destination. It is truly becoming a world class community of integrated residents and inspirational businesses," Al Sarkal added.
The projects announced by Omran Properties cover many sectors:
Maryam Island Project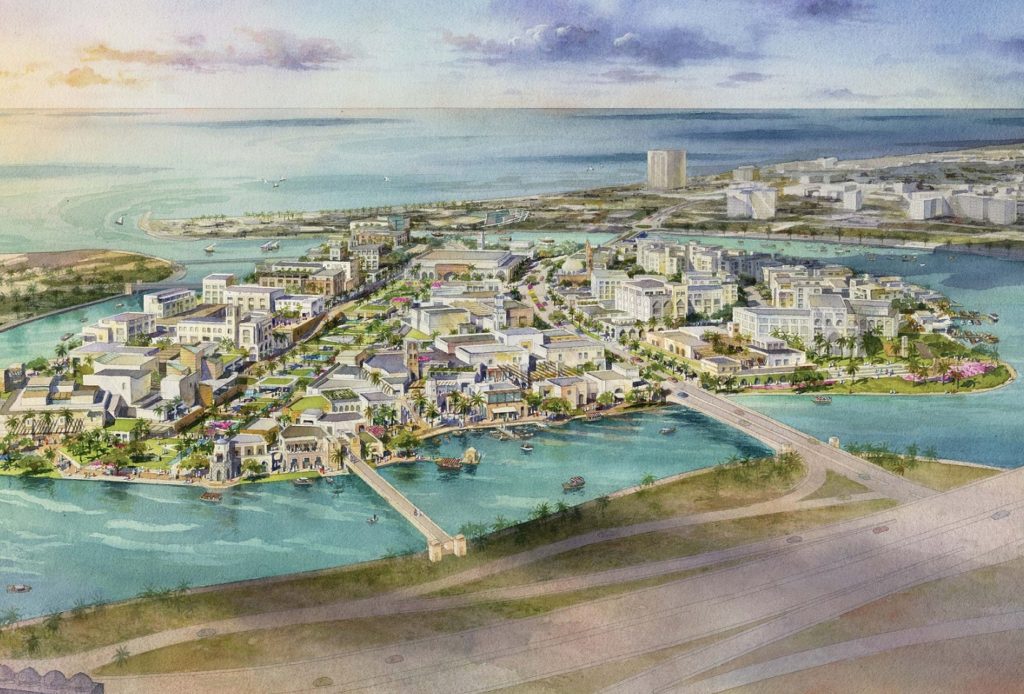 With a land size area of approximately 364,000 square meters and a leasable retail area of 18,581 square meters, Maryam Island tops Omran Properties' projects as its largest in Sharjah. The development will include residential housing, apartments, offices, hotels, a cinema and entertainment areas and is highly suited for socialising, conducting business and communal living.
With an estimated investment of AED 2.26 billion, the mixed-use island will be located between Al Khan Lagoon and Al Mamzar peninsula.
Al Khan Village Resort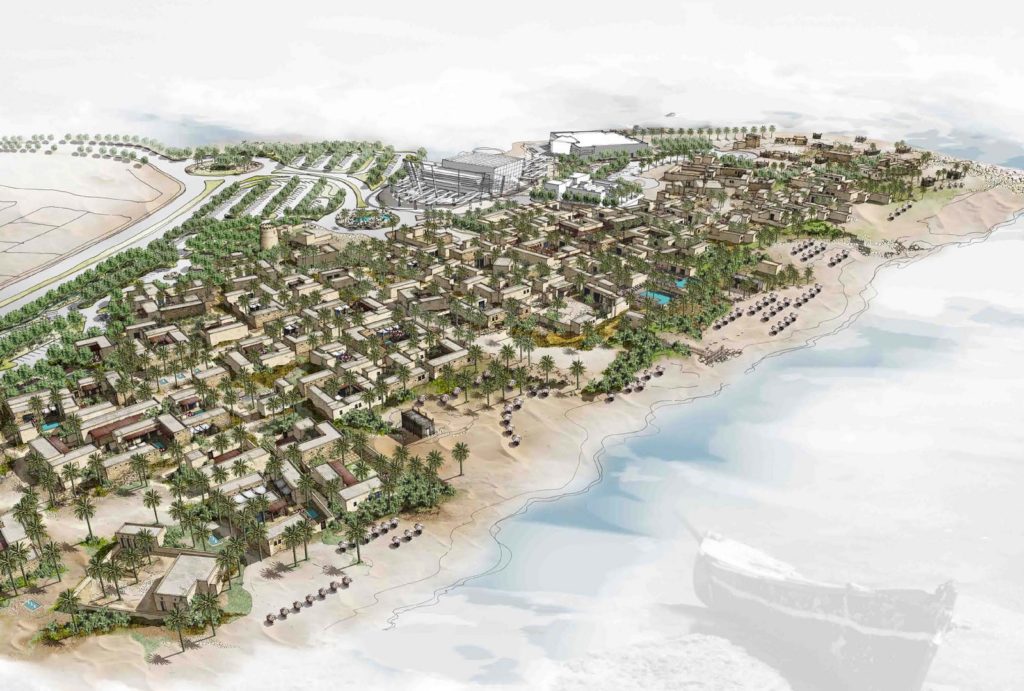 Al Khan Village Resort is part of the re-construction of the traditional Al Khan fishing village. Winning an award for 'Best Interior' by WAN Awards 2016 in London, the new 5-star hospitality destination will include a range of F&B options and a spa. With a development cost of AED 120.6 million and a total ground size area of 66,302 square meters, the date of opening is expected to be Q3 of 2019.
Kalba Waterfront Mall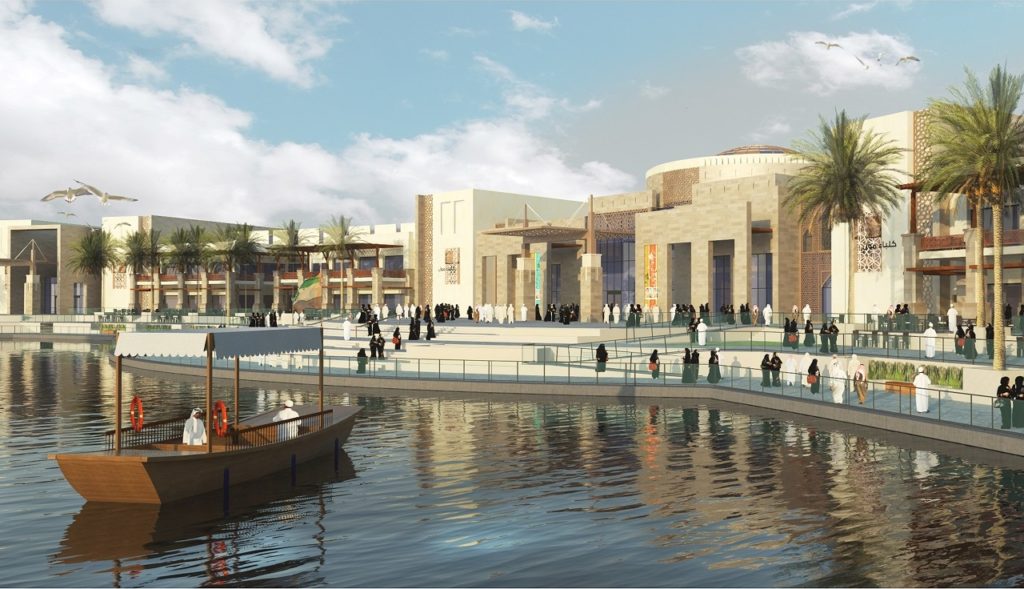 Kalba Waterfront Mall will be located at the centre of the development area in the Kalba Eco-tourism Project, overlooking a lagoon lined by mangroves. With a development cost of AED 106 million, the mall provides a leasable retail area of 11,204 square meters and is also due to open in the third quarter of 2019.
Sharjah Investment and Development Authority (Shurooq) is one of key partners of Omran Properties, and is the driving force behind the transformation of Sharjah into an investment, tourist and business destination. Shurooq also works dedicatedly to evaluate and follow-up on tourism, investment, and heritage-related infrastructure projects, as well as contribute to the comprehensive development in the emirate. It provides facilities related to investment activity in collaboration with other bodies and organisations through the setting up of a comprehensive information centre that highlights investment opportunities in the emirate of Sharjah.
(Press Release)