The Sharjah FDI office (Invest in Sharjah), the flagship driver for promoting investment opportunities in the emirate, recently concluded its participation at the inaugural edition of the Foreign Direct Investment Expo 2016 (FDI Expo) in London, UK, which took place from November 17 – 18, 2016 at the London Olympia exhibition venue.
FDI Expo gathered more than 3,500 elite speakers and visitors, and served as a key platform for (Invest in Sharjah), an investment promotion agency under the Sharjah Investment and Development Authority (Shurooq) umbrella, to demonstrate competencies on multiple markets in Sharjah, as well as to highlight its role as the "Industrial Capital" of the UAE. The Expo explored strategic global FDI ventures which the UK can benefit from especially during its "Post-Brexit" period, with "Invest in Sharjah" being at the forefront introducing new initiatives and ways that British investors can capitalise on their foreign investments across a series of markets in Sharjah, especially in its ever emerging industrial sector.
"Keeping track with the latest trends and investment opportunities with UK markets has always been our top our priority to sustain the strength of our relationships with British investors. Our participation at the FDI Expo enabled us to do so, as well as enabled us to share our "Invest in Sharjah" brand and its vision to a crowd of the most industry leading experts from 80 regions," said Mohammad Al Musharrkh, Director of Sharjah FDI Office.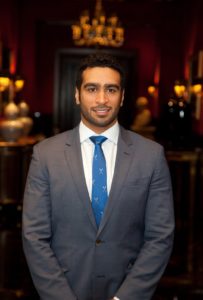 He added: "We highlighted some of the main drivers that have positioned Sharjah as the "Industrial Capital" in the UAE, including legislations and tax-free operations, and shared key insights on how these advantages position Sharjah as a strategic partner for UK markets and investors when going global with their investments."
Al Musharrkh highlighted: "Our markets share one of the most dynamic and flexible policies which continue to attract multiple forms of investments as well as SMEs from all around the world. These policies, along with Sharjah's economy and industrial sector, are continuously evolving and moving forward in ways they can facilitate and cater to global market demands and trends. "Invest in Sharjah" highlights these advantages and offers a more active approach to sharing these values and opportunities on a global scale, and especially to our British partners. Additionally, Sharjah is no stranger to British investors as the bilateral relationship between Sharjah and the UK are one of the oldest and strongest trade ties in the world."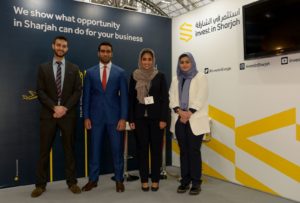 The FDI Expo aims to connect the world's most dynamic and prosperous investment opportunities with the most ambitious and innovative investors and business owners. Its first edition kicked-off at the London Olympia on November 17 – 18, and stood as the most important and lucrative summit for businesses looking to invest abroad.
(Press Release)