His Highness Dr Shaikh Sultan Bin Mohammad Al Qasimi, Supreme Council Member and Ruler of Sharjah, has given approval for what could be the largest safari park project outside Africa. The second phase of the Seih Al Bardi Kabeer Park will see the park expand to an area of 14 square kilometres (about 3,500 acres) and be prepared to accommodate up to 50,000 animals.
Located in Al Dhaid in Sharjah emirate's interior, Al Bardi Park was officially opened as a conservation park in 2007, as part of Sharjah's effort to protect natural ecosystems and biodiversity. The new project will develop the area to create sustainable tourism resort, safari park and allow effective management of the area. The plan forms part of a comprehensive strategy to turn the Al Dhaid area into a tourism destination.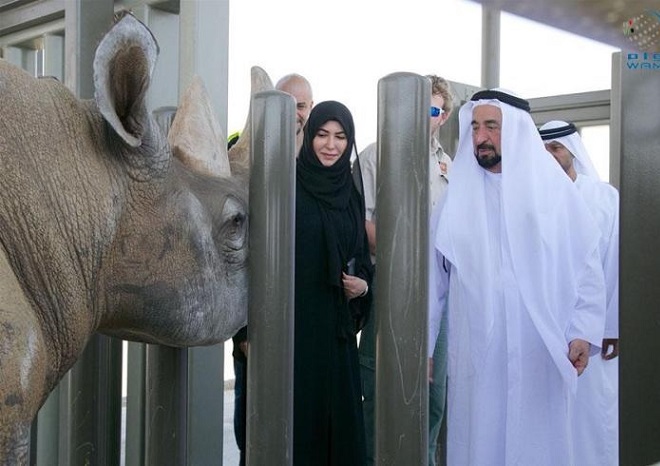 Phase two of Al Bardi Park development will create a safari park and expand the park's services, opening to the public as a new tourism destinaton at the end of 2017. Plans include introducing a number of indigenous species, plus a wide range of animals from Africa and Asia. Animals will be acclimatised at the park over the next 18 months, whilst trees are planted and facilities are under construction.
Sharjah recently opened the tourist-ready Al Hefaiyah Mountain Conservation Centre in the Hajjar mountains near the east coast town of Kalba. The new 12 square kilometre (3,000 acre) wildlife conservation centre was established to protect endangered animal species native to the region's mountain ecosystems and is home to the the Critically Endangered Arabian leopard (Panthera pardus nimr). Al Hefaiyah Mountain Conservation Centre is currently open to the public and offers guided tours, a visitors centre and tourist amenities.
A long-time sponsor of wildlife breeding programmes, Sharjah established the Breeding Centre for Endangered Arabian Wildlife (BCEAW) some twenty years ago. The emirate has breeding programmes for endangered species such as the Arabian wolf (Canis lupus arabs), the Arabian tahr (Arabitragus jayakari) and the striped hyena (Hyaena hyaena).
Source: WAM, media