Sharjah has been officially named as a WHO Healthy City, during the visit of senior officials from the World Health Organisation (WHO). Joining the WHO Healthy Cities programme in 2012, Sharjah has been able to meet 88 percent of the 80 programme criteria, becoming the first Middle Eastern country to be accredited as a WHO Healthy City.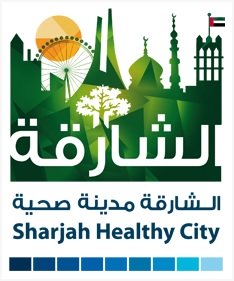 The WHO Healthy Cities programme engages local governments in health development in an effort to put health at the top of the social, economic and political agenda. The WHO Healthy Cities programme involves key stakeholders in city management to harness leadership, innovation and change in order to promote health and well-being, and meet local public health challenges. Nearly 100 cities are members of the WHO European Healthy Cities Network, and 30 national Healthy Cities networks across the WHO European Region have more than 1400 cities and towns as members.
According to the WHO, a healthy city is one that continually improves its physical and social environments and expands community resources available to its residents and visitors. In this respect, Sharjah is systematically developing infrastructure, services and resources to ensure the well-being and success of the city. It has invested heavily in strategies to promote sustainable development including investment in environmental, social, cultural and economic initiatives that have made the city unique in the Middle East region.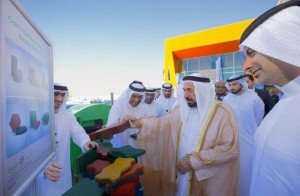 Sharjah's integrated environmental and waste management company, Bee'ah, has led the emirate's effort to eliminate landfill waste. Sharjah has already diverted 70 percent of its waste from landfills and Bee'ah is currently constructing the world's largest waste-to-energy-plant. The emirate also leads the region in recycling initiatives.
The government has invested in leisure, cultural and Islamic resources in order to develop an Arab city with a distinctive character. Last year, Sharjah announced nearly AED 1.5 billion (US$ 408 million) worth of projects related to Islamic culture. Meanwhile, the Heart of Sharjah development, managed by Sharjah Investment and Development Authority (Shurooq), is currently the largest restoration project in the region and the development already appears on the tentative list of UNESCO's future World Heritage Sites.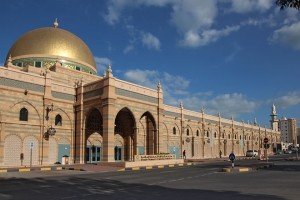 Sharjah is currently enjoying its year as the Capital of Arab Tourism, as voted by the Arab Council of Tourism Ministers, following its year as the Capital of Islamic Culture 2014.
Sharjah has also pursued a strategic development plan to ensure the continued diversification of its economy and long-term economic healthy. No single sector of Sharjah's economy contributes more than 20 percent of its GDP, with Sharjah's oil and gas sector accounting for only 13 percent of its GDP. The government allocated 45 percent of its record annual budget this year to economic development, supporting a broad range of initiatives to encourage inward investment, entrepreneurism and enhance Sharjah's economic competitiveness.
Based on Sharjah's successful implementation of WHO Healthy Cities criteria and its commitment to sustainable development and creating a healthy urban environment, the emirate plans to become a regional training centre for other cities in the region that engage in the WHO programme.
Source: WHO, Sharjah government