Global business aviation services company Gama Aviation has opened its own private aviation terminal at Sharjah International Airport, providing a full service private aviation hub for its customers serving Sharjah, Dubai and the Northern Emirates.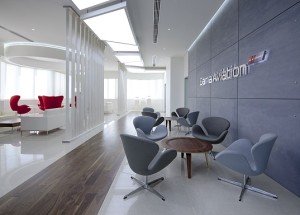 "We have long seen the strategic potential of Sharjah as a private aviation hub," said Gama Aviation CEO Marwan Khalek. "Our new lounge facility complements our dedicated hangars, maintenance facilities and fuel services. Phase two is to commence shortly with the development of a new hangar which will incorporate an expanded maintenance facility as well as a much needed increase in aircraft storage capacity."
Gama Aviation's Sharjah terminal has been fully operational since June 15 and has been performing well according to the company. The terminal offers executive lounge and crew facilities, complementing the company's temperature controlled hangarage, base and line maintenance and fuel provision. Investors in the private airport facility include Crescent Enterprises, Growthgate Capital and Sharjah's Department of Civil Aviation. UK-based Gama currently employs over 500 people and operates over 80 business aircraft from 25 operating bases across four continents.
Sharjah International Airport handled 8.5 million passengers in last year and is a hub for a number of international passenger and cargo airlines including the Sharjah-headquartered budget carrier Air Arabia. The airport expects continued growth and currently has new 4,060 metre runway under construction.
Source: Gama Aviation